THERMAL POOLS NEAR KRAKOW
The Tatra Mountains are just a 2-hour car ride from Krakow, which makes a trip there very worthwhile! No matter which season you go, there is something for everyone there. Many of the attractions are available all-year-round. The numerous thermal pools dotted around the area definitely rank high on the list of places to visit.
SZAFLARY
Szaflary is a small town on the way to Zakopane. It's a home to two thermal pool complexes – Termy Szaflary and Gorący Potok.
Termy Szaflary was one of the first pools of this kind in Poland. It's an intimate complex of four pools, two of which are outdoors and two indoors. The total surface area of the pools is over 950 sqm. The water temperature ranges from 30 to 38 degrees Celsius. It has a number of additional attractions, including two water slides, a children's play area, dining facilities and a jacuzzi. There is also a sauna and spa area offering massages. The Gorący Potok complex, meanwhile, has nine pools where the water temperature ranges from 34 to 40 degrees Celsius. Each pool has its own original name and distinctive character. There are also three water slides as an additional attraction.
CHOCHOŁÓW
This charming town near the Tatra National Park boasts the largest thermal pool complex in Poland. Chochołowskie Termy is a complex of more than 30 pools, located both indoors and outdoors. It covers an area of ​​over 3,000 sqm and offering geysers, artificial rivers and hydromassage points. There is an artificial beach open in the summer season. Inside, there are two larger pools and seven smaller jacuzzis, as well as a sauna, water barrels and a children's play area.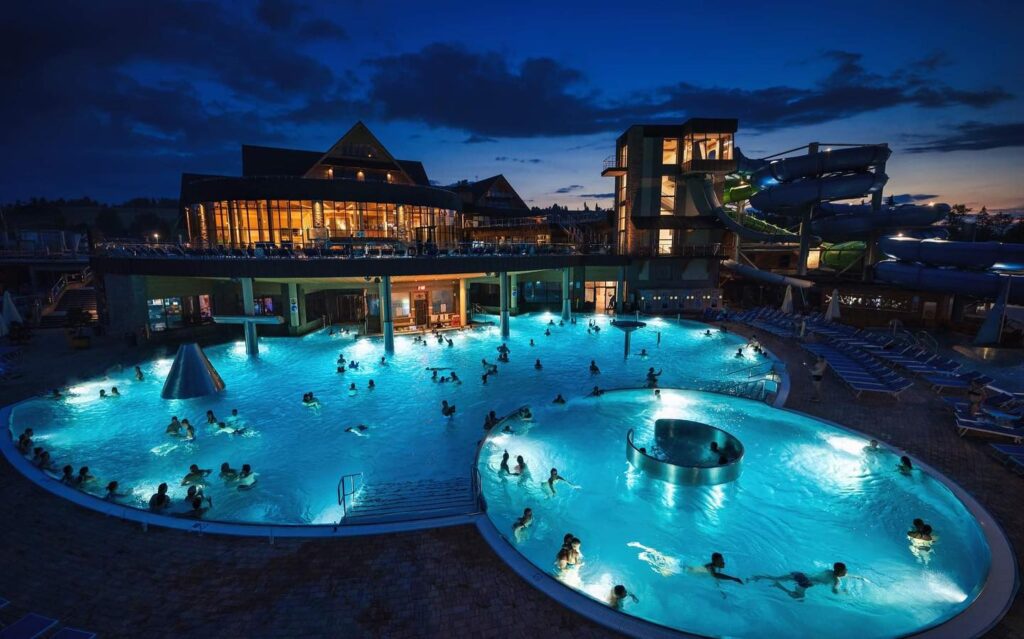 BUKOWINA TATRZAŃSKA
The Bukovina thermal pools are located in the charming surroundings of the Spiski-Gubałowski highlands. Situated on steep slopes, with a majestic panorama of the Tatra Mountains in the background, it is a diverse complex of thermal pools covering a total area of 1,885 sqm. The pools contain thermal water from springs located more than 2.5 km underground, with the water temperature ranging from 30 to 38 degrees Celsius – depending on the purpose of the pool. There are over 20 outdoor and thermal pools in the complex, as well as water slides and 12 types of sauna. What's more, there is also a spa and a four-star hotel with 437 beds on the premises.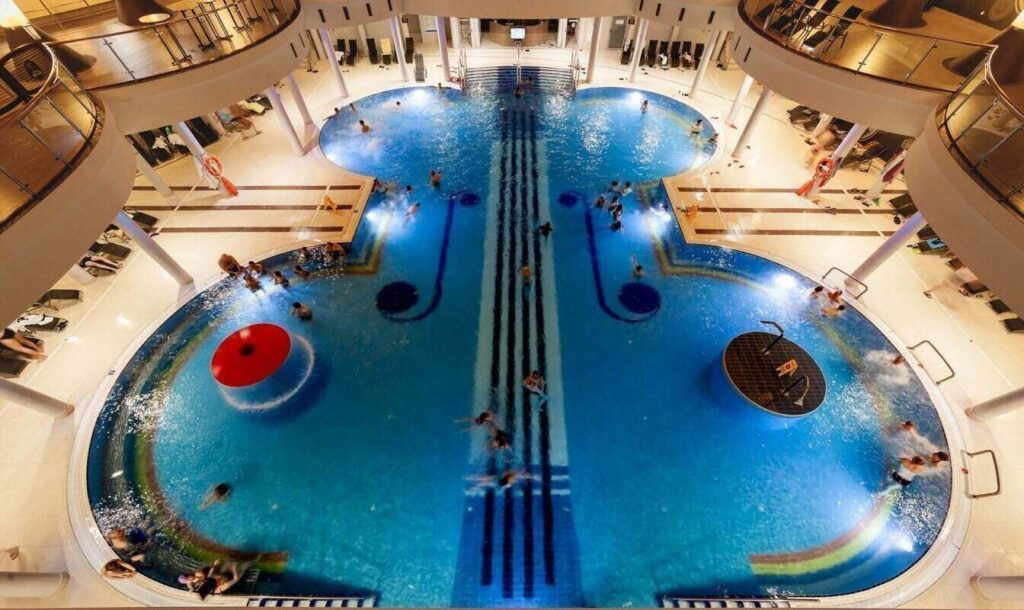 BIAŁKA TATRZAŃSKA
Another complex of thermal pools – Terma Bania – is located in this town on the Białka River. It consists of both outdoor and indoor pools, with the water temperature ranging from 34 to 38 degrees Celsius. The complex is divided into a Relaxation Zone and a Fun Zone for children. The Relaxation Zone has two outdoor swimming pools. It offers a beautiful view of the Tatra Mountains, as well as a pool bar and herbal sauna. If it's an adrenaline rush you're after, there are also four water slides to try out!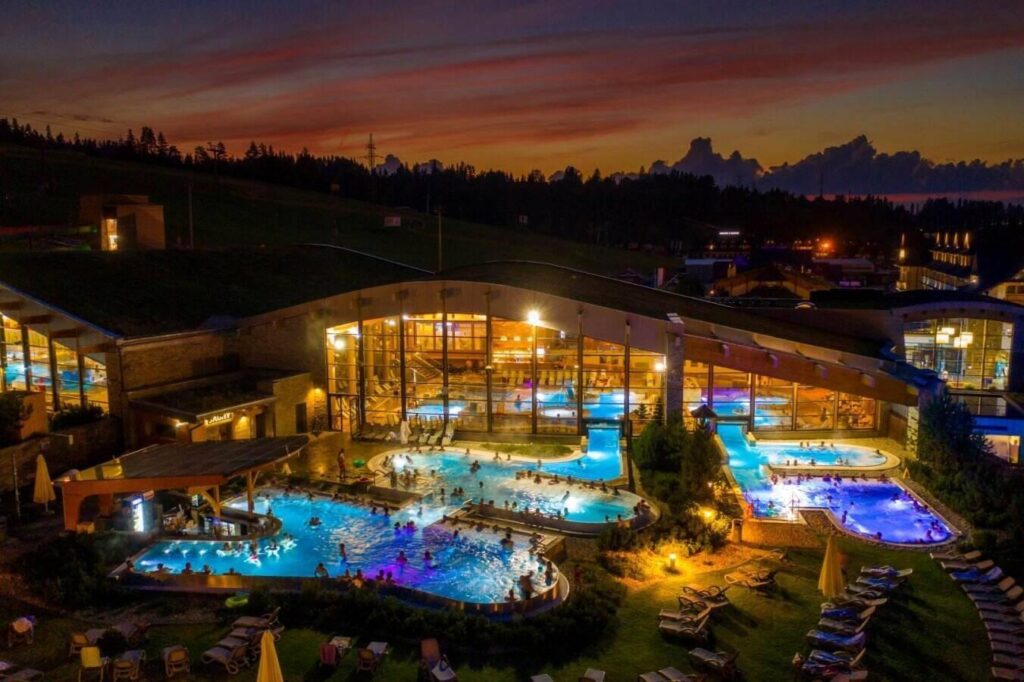 If you want to visit Zakopane on your way to thermal pools, check out our post.