ZAKOPANE – ONE DAY IN THE MOUNTAIN TOWN
One full day – it may seem like a lot, but at the same time it can also pass way too
quickly. Here are some suggestions to help you make the most of even a short time
in Zakopane – with some ideas for what to do, where to eat, and more.
VIEWS OF THE TOPS OR FROM THE TOP
Depending on the time available, your budget and personal preferences, it's a great
idea to take a ride on one of the cable railways or chair lifts. Either up Gubałówka, to
get a beautiful view of the Tatra mountains, or Kasprowy Wierch, where you can see
the mountains from an altitude of almost 2,000 metres above sea level.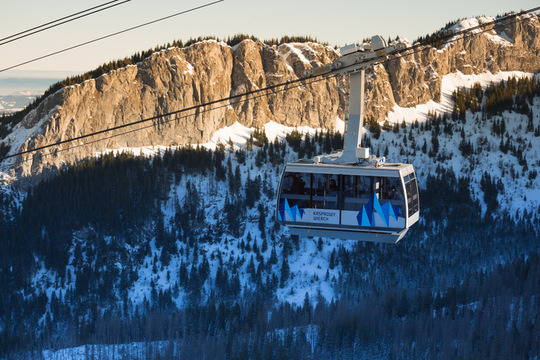 Practical tips and information:
Time: the trip up Gubałówka takes approx. 5 minutes, with the time at the top
limited only by the operating hours of the funicular railway; going up Kasprowy
Wierch takes about 20 minutes, with the time at the top (when choosing a
return up-down ticket) restricted to 1 hour 40 minutes. It's also important to note
that buying a ticket for the upwards journey only does not automatically
guarantee that there will be places available to go back down again, as priority is
given to people with a return ticket.
Cost: prices vary depending on the season, but Gubałówka is always the cheaper
option.
Pets: these are allowed on Gubałówka, but not in the grounds of the Tatra National
Park.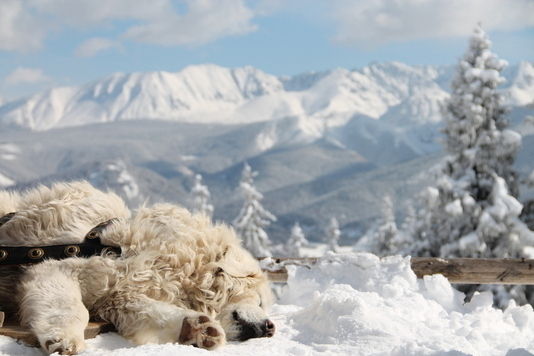 EAT AN OSCYPEK!
Zakopane is famous for its regional dairy products, with the king undoubtedly being
oscypek. This smoked cheese made from sheep's milk is available in many forms, but it's
best served grilled, with cranberry jam.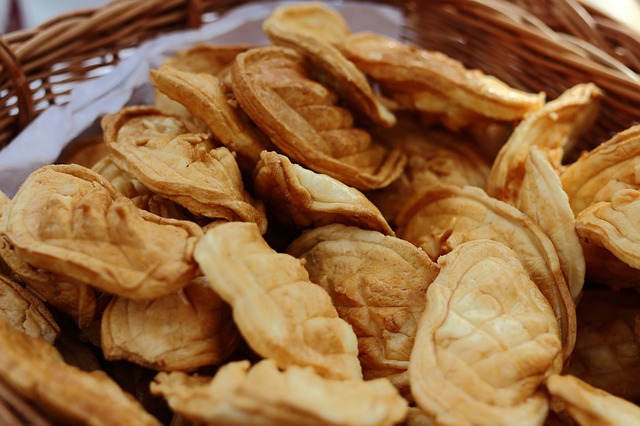 WALK ALONG KOŚCIELISKA STREET
Although Krupówki is the most famous street in the town, it's Kościeliska that is the
oldest and most representative one. There are still historic buildings there built in the
traditional Zakopane style, like Villa Koliba and the old wooden church.
SEE THE TOP OF THE SKI JUMP
If you're a ski jumping fan, then a visit to Wielka Krokiew is a must! The biggest ski
jump in Poland, it's a World Cup venue that draws not only the world's top ski jumpers
but also many ski jumping fans, and is available for visiting all year round. If the mood
takes you, it's even possible to take a chair lift to the top and admire Wielka Krokiew
from a jumper's perspective.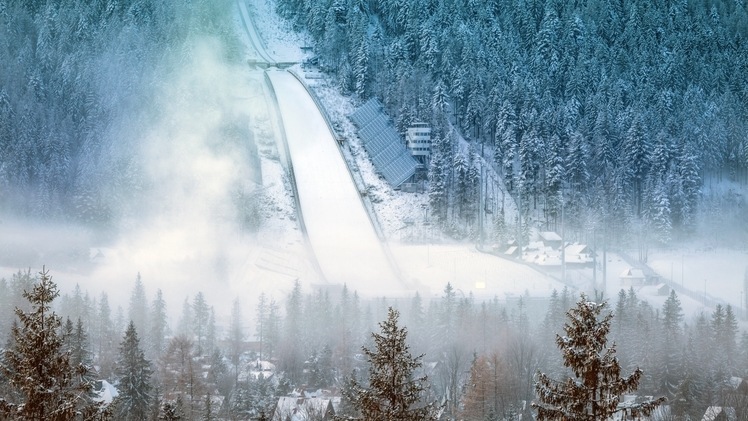 TAKE A PHOTO WITH THE ZAKOPANE SIGN
Just so you know, it's on Kościuszko Street.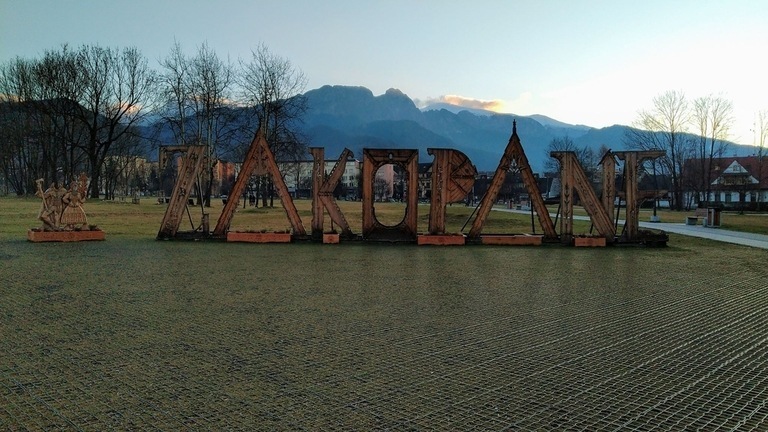 FOR FANS OF INSTAGRAM, THE COLOUR PINK
AND ALL THINGS SWEET
The Be Happy Museum is not a typical highlanders spot, but if you'd like a photo session
with huge unicorns or on a pink Santa Claus slide, it's the place for you!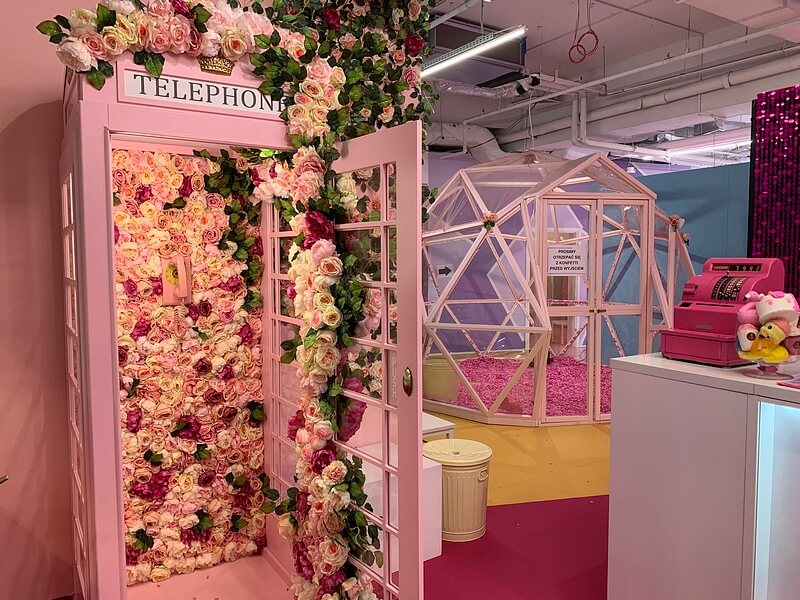 RELAX IN THERMAL POOLS
Even if you think you don't need it, you probably do. There are many swimming pools
with thermal water in Podhale – in Bukowina Tatrzańska, Białka Tatrzańska and Chochołów,
and two in Szaflary. Many of them offer a great view of the mountains, too!
PS There is also a beer spa in Zakopane, where you can drink beer from a bottle while
bathing in the amber nectar at the same time.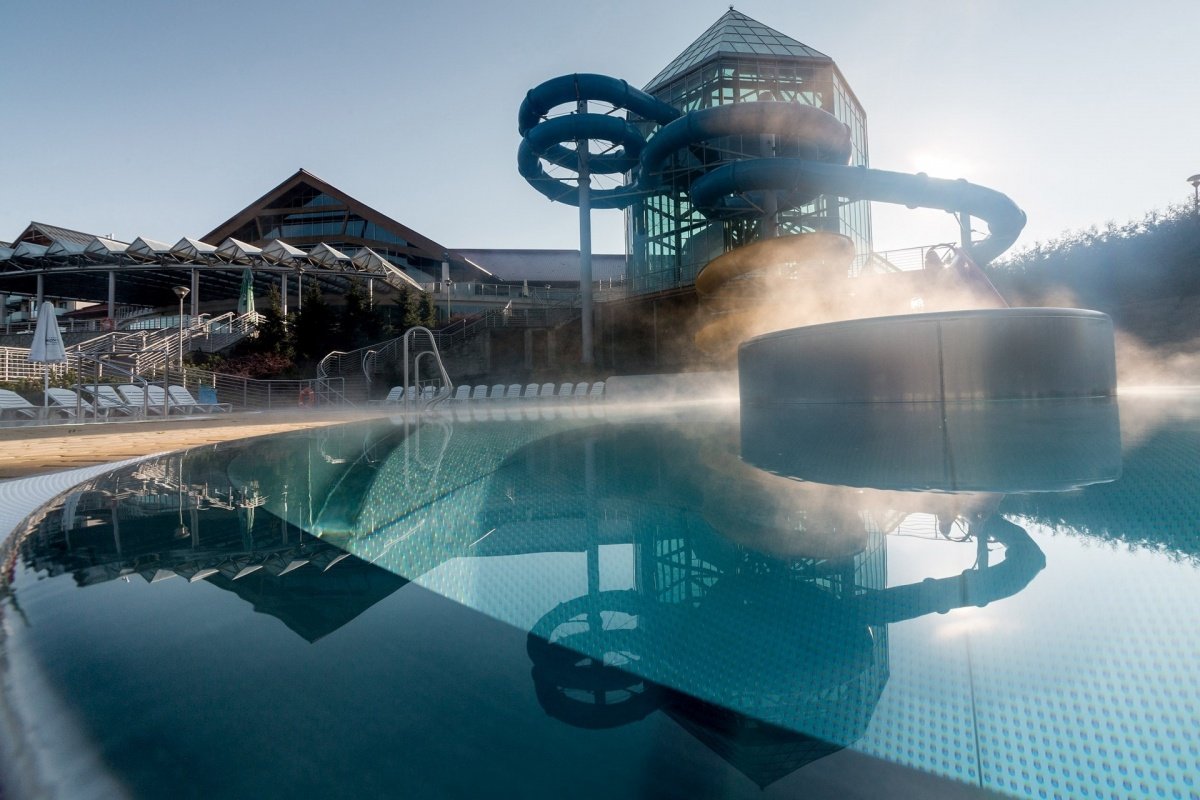 YOU HAVE TO EAT SOMETHING
What is a typical regional dish that you should try?
Kwaśnica – a soup made mostly out of cabbage and ribs. It's a centuries-old recipe
and a real delicacy.
Highlander's potato pancake, served with goulash – very filling and a great energy
booster.
Another idea for dinner is moskole, which is made out of boiled potatoes and served
with melted garlic butter.
Although there are not many typical Zakopane desserts, you should really try some
bombolki, which are baked yeast buns topped with melted butter and honey.
The most famous drink there is tea with a kick, but you should only try it if you are
of legal drinking age and not driving. The most traditional version is with Litworówka
– a spicy tincture made in the Podhale region to an old Polish recipe, the secret of
which is the use of lithium, a plant found in the Tatra Mountains, and natural honey.
AND WHAT ABOUT SOUVENIRS?
Instead of buying tons of cheap Chinese-made souvenirs, we'd recommend buying
something truly regional and worth the money. There is a place called Galeria
Gazduś on Kościeliska Street which presents the works of local craftsmen and
artists, such as figurines, sculptures, paintings, religious objects and jewellery – and
don't worry, they're all at really affordable prices!
If you'd prefer some food-related mementoes, on the other hand, there are plenty of
shops offering regional alcohol (like Litworówka), cheeses and honeydew honey.
Hopefully these tips will help you spend a lovely day in Zakopane and make the most
of your time there. And don't forget to check out our article about the greatest
mountain trails and views!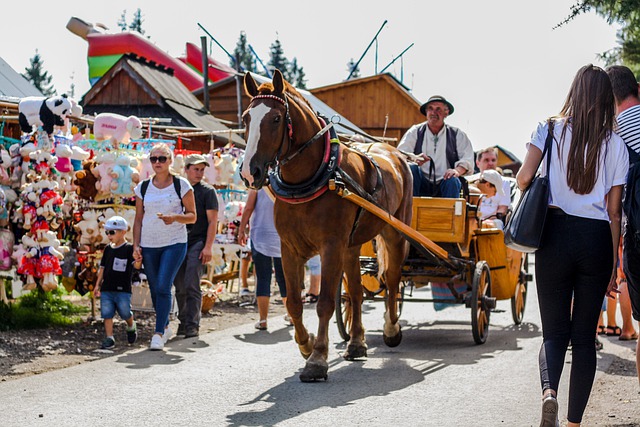 Want to know more about traditional Polish food and where to try it? Check out our article.