KRAKOW TOURS – TOP 5 KRAKOW TOURS
Best Krakow trips
You don't like planning, booking tickets, wondering how to organise transportation? Or you just simply don't know what to do with your free time in Krakow? No problem! Krakow Travel Guide prepared for you the list of best, must-have to visit tours which you can do from Krakow. Check out and choose something for you.
1. Krakow tour in one day by electric car
If there's not enough time to see everything in Krakow on a walking tour, or if you don't even know what you want to see yet, then a Krakow tour in one day by electric car is the perfect solution.
In two or three hours you will see the most important places with interesting explanations from an experienced guide. It's a great way to see Krakow in a nutshell. And maybe choose the places that interest you the most so you can come back to them later?
During the tour you will visit the Old Town, the Jewish Quarter (Krakow Kazimierz), and the historical ghetto (Podgórze district). At the end, you can visit Oskar Schindler's Factory, one of the most important museums in the city.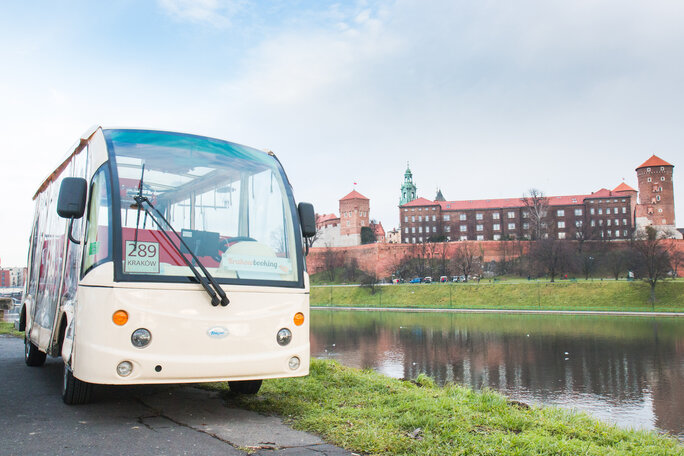 2. Auschwitz tour from Krakow
Staying in Krakow gives you an ideal opportunity to visit the Auschwitz-Birkenau Memorial and Museum. Although a tour round a notorious former Nazi concentration camp is not usually associated with vacations, a visit to Auschwitz is something everyone should do at least once in their lives.
While planning a tour to Auschwitz-Birkenau, you should certainly choose a guided tour. It will allow you to know its terrifying history a little better. Tours to Auschwitz consists of two parts – Auschwitz I and Auschwitz II-Birkenau.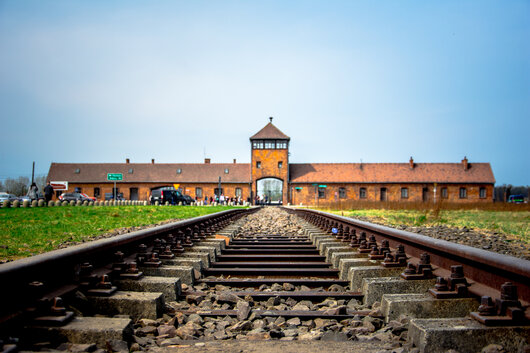 3. Wieliczka Salt Mine tour from Krakow
Jump from Krakow city to… an underground city. Wieliczka Salt Mine was one of the first places listed on the UNESCO list of World Heritage Sites. Its depths contain 700 years of history and some amazing architecture and stories.
Descend 135 metres below ground level by 800 steps (350 steps at the start) and then explore 22 chambers on the 2.2-kilometre tourist route – everything with a professional guide who will show you all the secrets of this stunning place. Who knows, maybe you even meet the mine's resident ghost called Treasurer?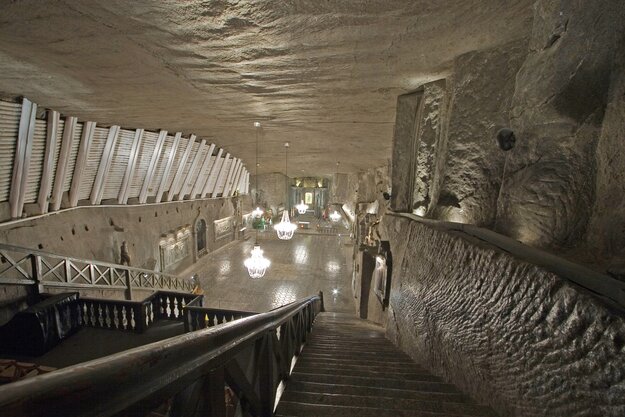 *You can also do Auschwitz and Salt Mine in one day tour!
4. Need Fun? Go to Energylandia
If you want to try something other than visiting another museum, take a break and visit the greatest amusement park in Europe – Energylandia! It's located in Zator and has several zones. Most of them family friendly and each offering various thrills. However, the most interesting one is the Extreme Zone where you will find big, fast rollercoasters, space boosters and tsunami drops. The pride of Energylandia is 'Hyperion' – the
tallest and fastest Mega Coaster in the whole of Europe. 'Speed' is the largest and fastest Speed Water Coaster in the whole world!
There is also 'Zadra', a hybrid roller coaster and the tallest of its kind in the world.
The Water Park there offers a lot of attractions, from child-friendly up to super extreme vertical slides.
If you want to spice up your Krakow holidays, spend a day in Energylandia. Especially if you like a bit of adrenaline!
5. Creepy Krakow tour. Spooky stories from Krakow Old Town
This is not like a regular walking tour giving you historical facts. This night-time tour promises you the scariest stories from Krakow. Legends with a thrill; shocking crimes committed by serial killers; creepy urban legends… you will get to know them all!
If you would like to visit the city from a different, darker side, join the Creepy Krakow tour… but only if you think you are brave enough.
Check out our website for more tips and information such as what to do in Krakow, Krakow nightlife, best museums in Krakow, and more!