KRAKOW NIGHTLIFE – WHAT TO DO BY NIGHT
10 WAYS YOU CAN ENJOY KRAKOW NIGHTLIFE
There are so many things you can do here during the day, but there are just as many great options when you want to enjoy what Krakow nightlife has to offer! Here is a list of some of the most interesting ways to spend an evening in the city.
1. ELECTRIC CAR TOURS
Electric car tours are one of the best things to do in Krakow when you are pressed for time and have only a day or two to see as much of the city as possible. Many companies also offer tours where you can take in some of the Krakow nightlife. The rides usually last around 1.5–2 hours. They consist of a trip around the Old Town, the Jewish Quarter and the Old Ghetto. Audio guides in a range of languages are widely available on the tours, so everyone should be able to find something suitable for them. With the trips usually taking place in the evening, it's also a perfect option for a romantic evening out.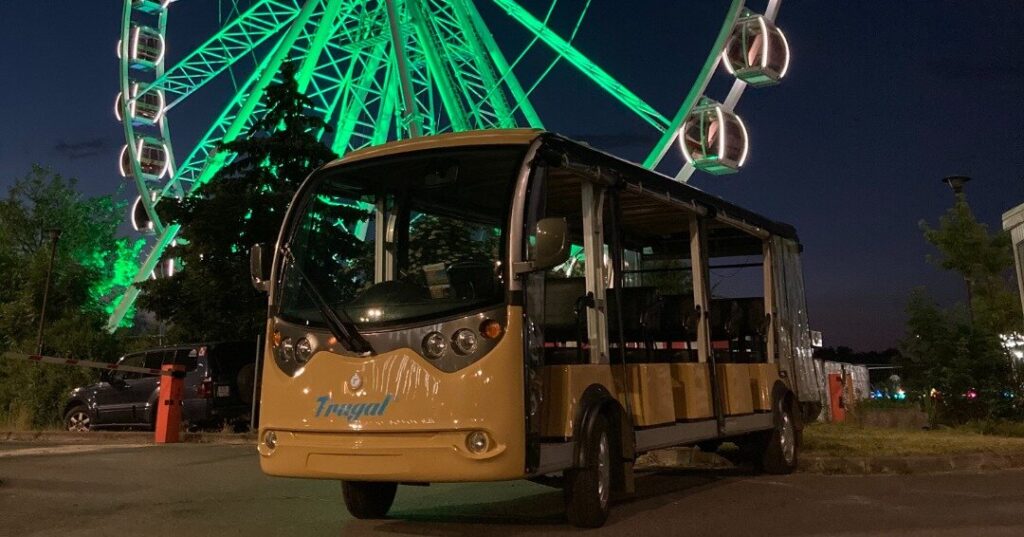 2. NIGHT OF MUSEUMS
On one night in the year, more than 50 museums in the city stay open late at night (usually till around 1–3 am). The dmission costs only the nominal price of 1 zloty. The exact date varies each year, but it's generally a night from Friday to Saturday in the middle of May. In addition, there is also European Researchers' Night on the last Friday of September, as well as Studio Cinemas Night and Jazz Night.
3. KRAKOW NIGHTLIFE WITH A GUIDE
There are a number of different walking tours to choose from, and plenty of them only get started when the sun goes down! The best examples are the Creepy Krakow tours, which show trails connected with local crimes and legends. There you can learn more about the more mysterious and darker side of Krakow's history. And there's a lot of it! Also worth checking out are the beer and Polish cuisine tasting tours. There you can really experience the best of what Krakow nightlife has to offer. These usually take in both the Old Town and the Jewish Quarter and last approximately 1.5–2 hours.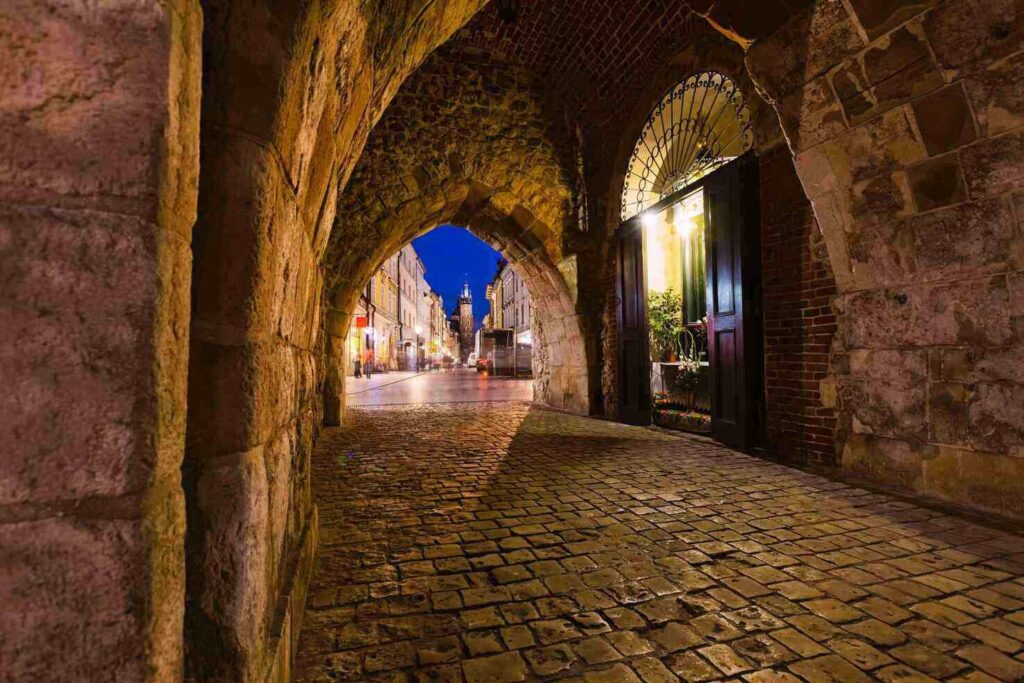 4. VISIT BEAUTIFUL VIEWPOINTS
When the weather is good, it's the perfect time to visit one of the Krakow viewpoints. There are several of them dotted around the city, and the best thing is they can be visited for free at any time. Krakus Mound and Pilsudski Mound are the most popularof these large earthen formations that once performed funeral or commemorative functions. Krakus Mound is located in the Podgorze district. The legend has it that it was the tomb of the founder of Krakow, King Krak (hence the name). Piłsudski Mound is located a bit further away from the city centre. It still has its pluses though, especially being near the beautiful Wolski Forest. There are also a number of cafes that offer beautiful views, so be on the lookout for high terraces!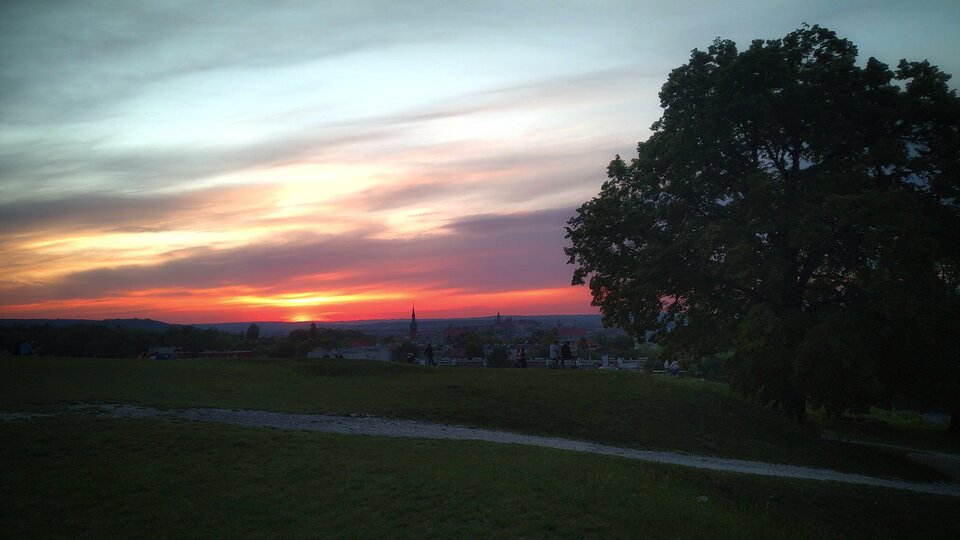 5. GAMES AND KARAOKE BARS
Being both a university city and a popular tourist destination, Krakow's nightlife has plenty to offer people from both groups. Whether it's karaoke clubs or video game bars you enjoy – you can be sure you'll find something to tickle your fancy. And if you feel like a game of pool, there are many bars with pool tables, especially in Kazimierz. They usually offer table football and darts. Karaoke clubs are a modern classic, which means there are a lot to choose from, mostly in the Main Square. Although pubs with board games are a relatively new thing here, they are also growing in number as well. It's generally a good idea to book a table in advance!
6. KRAKOW CHRISTMAS MARKET AND OTHER FAIRS
As we've already mentioned, there is a real variety of nighttime activities available in the city! Firstly, there is Krakow's Christmas market, with its magical atmosphere. Held in the Main Square, it usually starts at the beginning of December and lasts for around a month. It is a unique opportunity not only to sample plenty of delicious traditional food, but also to admire time-honoured handicrafts. You can also take in a Christmas show or drink some mulled wine. What's more, there's also an Easter version of the market just a few months later! Secondly, in June there is Jarmark Świętojański. It's a celebration of the centuries-old tradition of feasting on the shortest night of the year. The festival lasts for three days and is packed with lots of fun activities. Among them are historical reconstructions, shows and great food.
7. MUSIC SHOWS
Krakow nightlife has plenty to offer music lovers, with a thriving local music scene and quality live performances to enjoy. And what's more, many of them are free! One of the most popular spots is Alchemia at Plac Nowy. This club was established in the late 1990s and has a great vintage atmosphere that makes it a must-visit spot. Another iconic place is Piwnica pod Baranami, located at Rynek Główny 27. What initially started out as a literary cabaret in the 1960s is nowadays a great venue for concerts and shows.
8. VISTULA RIVER CRUISES BY NIGHT
The Vistula River was one of the reasons behind Krakow's might centuries ago. Both banks of the river show different faces of the city. Taking a boat trip allows you to see them from a new perspective, which offers the unique view of Wawel Castle. The cruises usually last around 1 hour, and some companies even offer a glass of wine included in the price. What better way to spend the evening than admiring the view of the illuminated city and the beautiful stars overhead?
9. NIGHT WALKS AROUND PLANTY PARK
If you fancy feeling some of the charm of old Krakow, a nighttime stroll is the perfect choice. Planty, the most famous park in the city, was established in the place of the medieval city walls at the beginning of the 19th century. It explains the park's characteristic shape encircling the Old Town. It's an incredibly beautiful place, filled with decorative flower beds, fountains and sculptures. The stylish lanterns also make it an ideal destination for a stroll in the evening. And if you get tired or cold, there is always a bar or restaurant nearby where you can relax and get warm.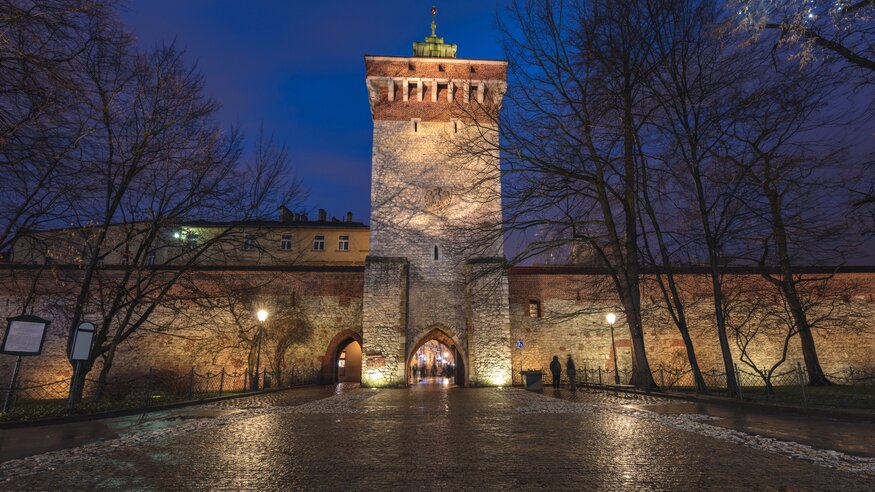 10. DANCING IN THE MOONLIGHT
If you feel like getting down on the dancefloor, Krakow has plenty of great places to offer! Whether it's electronic music or latino rhythms you're into, or you prefer to let yourself go to some rock or heavy metal, you can be sure you'll find something you like. And if it's a gay club you're looking for, check out Papuga for its great vibe! Or if you're in the mood for a bit of sophistication, then Cabaret is the place to go! It offers various dance shows ranging from jazz bands to the tango.