KRAKOW ATTRACTIONS – TOP 6 PLACES TO VISIT IN KRAKOW
Krakow Travel Guide is here to help you plan your best Krakow vacations! This is the list of the six top of the top Krakow attractions. Check it out and put them on your must-see list.
1. Visit the stunning Krakow Old Town.
Where is largest number of Krakow attractions? In Krakow Old town, especially the Main Square, is filled with the most important points of interest such as: St Mary's church, Town Hall tower, Cloth Hall.
But not only the history is alive in Krakow Old Town; inside the historical tenement houses there are also many bars and restaurants.
2. Wawel Castle, Wawel Cathedral, Wawel Dragon… attractions of Wawel Hill.
This is a place you have to see. Symbol of Polish history and a royal home for hundreds of years. Together with the richly decorated Wawel Cathedral, it is a paradise for architecture and history lovers.
Besides the castle and the church there is also… the dragon's den – a place where a legendary Krakow beast – called Wawel Dragon – lived and terrorised people. Although now we can see it only at the stalls in the form of a cute mascot.
Fans of the paranormal will find themselves drawn to Wawel Hill. According to another legend, Wawel is a mystical place of power.
We recommend going to Wawel from Grodzka Street, then turn to Kanonicza and move towards the castle. Just as its notable guests did centuries ago.
3. Get lost in Krakow Kazimierz.
Krakow Kazimierz district, because of its history, is also called Jewish quarter. Tourists can visit, among others, the beautiful synagogues, and one of the oldest Jewish cemeteries in Europe.
This part of the city is full of charming places, bars, pubs and restaurants hidden behind historical signs (Alchemy for example).
Kazimierz is also a good place to try Jewish cuisine, and famous Polish street food called zapiekanka (you find them at Plac Nowy).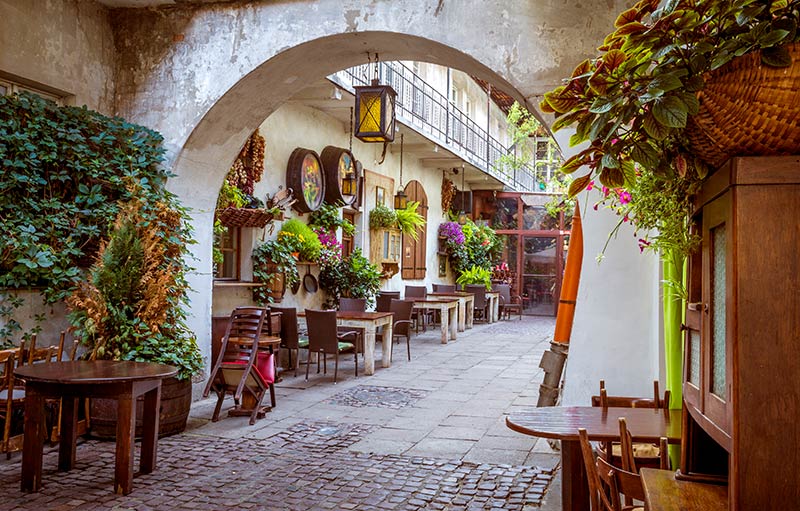 4. Visit Oskar Schindler's Factory.
Have you seen Schindler's List by Steven Spielberg? That story happened in Krakow, and now you can visit the museum located exactly in this building. During the visit you learn some about Krakow war history. Especially about the tragic history of Jews living in Krakow ghetto.
After visiting Schindler's Factory you can also check out a small museum named The Eagle Pharmacy. Is located at the Ghetto Heroes Square (a square with chair monuments). Which is a branch of the main museum, and complements its story very well.
The Oskar Schindler Enamel Factory is located in the Podgorze district. We recommend you to stay there for a while, and take a walk to Podgorski Square, where you can admire an amazing Neo-Gothic church.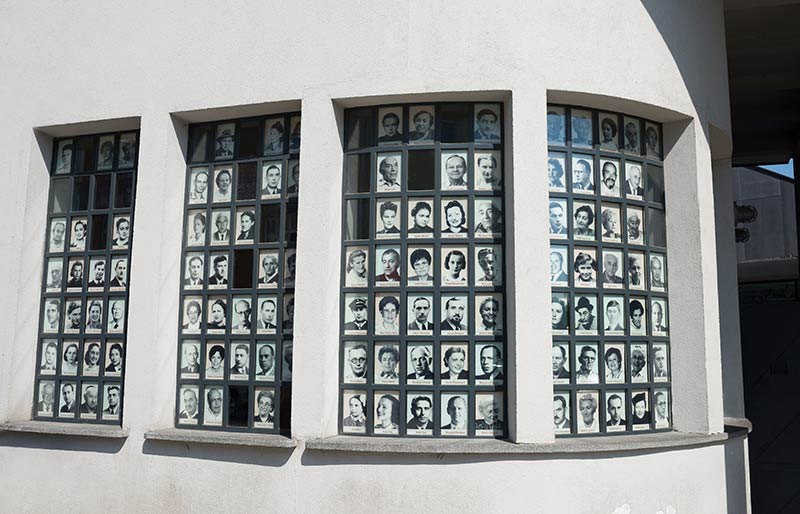 5. Walk by the bank of the Vistula River.
It's a perfect idea for a sunny afternoon. You can walk along the Vistula river and admire the Wawel Castle, visit the dragon or sit and chill out in one of a few restaurants on boats.
You can change the side of the river by the Father Bernatek's Bridge, a beautiful Krakow bridge at Vistula River connecting the Jewish Quarter and Podgorze district. It owes its charm to beautiful modern sculptures hanging over the river and cute love locks left by lovers. Bridge looks amazing at sunset and at night, when colored light falls on him.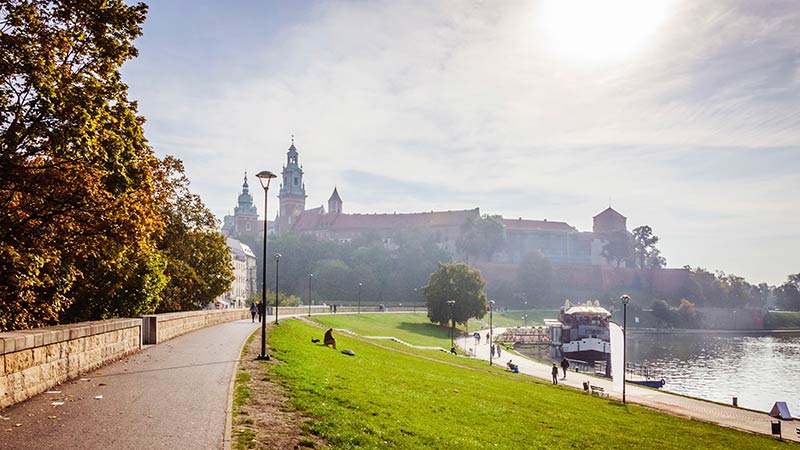 6. Get on the Kosciuszko Mound.
The mounds are a specific Krakow attractions. The most popular – Kosciuszko Mound is a hill made to honour Polish hero – Tadeusz Kościuszko. From its top you can see one of the best panoramas of Krakow.
On its premises is located the old fort with the museum situated inside.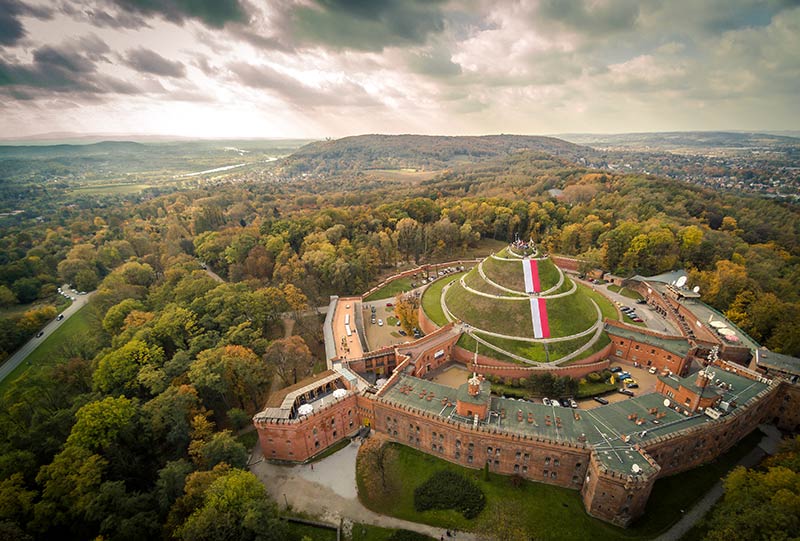 Do you wanna see more? Check out another Krakow attractions and try best Krakow tours.