KRAKOW HOLIDAYS. BEST FOOD AND DRINK PLACES.
Where to chill out to enjoy summer in the city. Must-visit spots during your Krakow holidays.
There's nothing better in summer than enjoying a nice warm evening sitting outside with friends, with plenty of drinks and good food. Below is a list of some of the best places in Krakow to hang out on a summer evening during your Krakow holidays!
Forum Przestrzenie – the best place to rest near the Vistula River.
It's not legal to drink alcohol on the bank of the Vistula River. But the good news is that there's a place where you can sit and enjoy a view of the Vistula and Wawel Castle with a drink in hand – Forum Przestrzenie. It's an amazing space, located in an abandoned hotel right next to the Vistula River, in front of Wawel Castle. You can sit outside on sun loungers and just chill out, or grab something to eat. You can even take a balloon flight or a ride on a Ferris wheel if you're feeling adventurous. It's definitely one of the must-see spots during your Krakow holidays!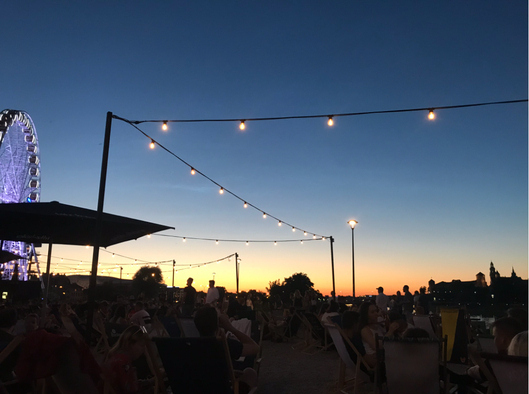 Boat Restaurants on the Vistula
The Forum is not the only place where you can spend time by the Vistula River as there are also a number of boat restaurants and bars there. What better way to unwind after a tour of Wawel Castle than sitting on a boat enjoying the stunning views? You can also take a cruise down the Vistula River if you fancy.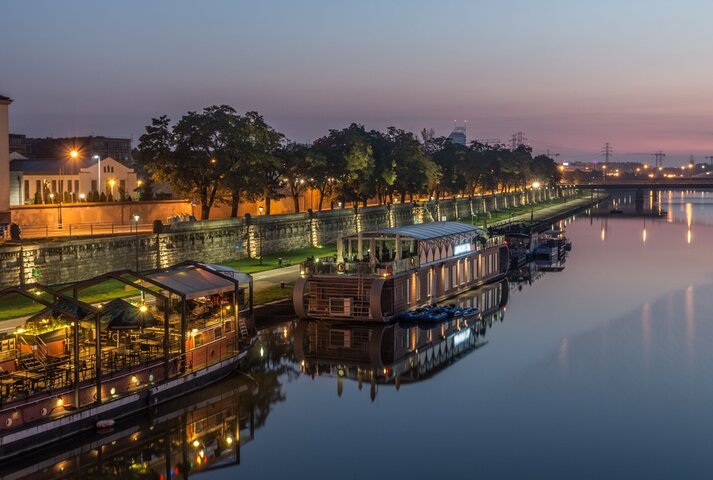 Outside the city centre, there's the Tauron Arena. It's a venue that is strongly connected with sports events and concerts. Although the Tauron Arena Garden has recently opened nearby which offers places to chill out, as well as food trucks. There even are beer and aperol spritz spots! It's the perfect place to hang out with friends.
This is a brand new venue on Krakow's entertainment scene, a spot full of cultural events, concerts and parties. You can eat, drink and meet new friends here with the feeling you're at a music festival.
Judah Food Market – the best food truck spot in the Krakow Jewish Quarter
Hungry but not in the mood for a fancy restaurant? Head for the Kazimierz district and try out some of the best food trucks in the city! There are trucks offering Belgian fries, burgers, Asian cuisine… and also real Krakow street food named "maczanka" – a kind of pulled pork sandwich made to a special recipe.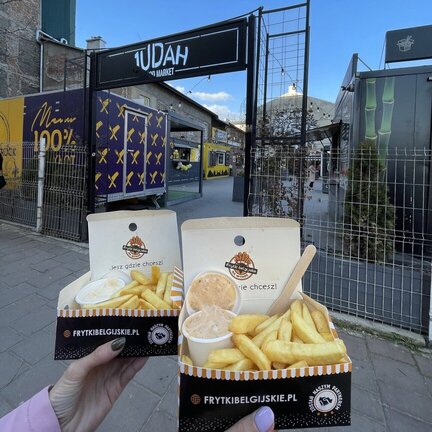 Also check out what to do in Krakow by night!