POLISH FOOD IN KRAKOW – WHERE TO TRY IT?
THE MOST ICONIC PLACES TO EAT GREAT POLISH FOOD
Like any city with a long, distinguished history, Krakow has many places where social and artistic life has flourished for decades. To get to know them means getting a better grasp of the city and the people living there. And when it can be combined with sampling Polish food – that's even better! Here's a list of some of those spots:
1. JAMA MICHALIKA
Founded by Jan Apolinary Michalik in 1895 under the name "Cukiernia Lwowska," it still remains one of the most popular cafes in Krakow, mostly due to its untouched Art Nouveau interiors and unique history. The cafe quickly became a favourite meeting place for the biggest Polish artists of the era and still has a lot of that charm. Despite its original name, you can try a variety of Polish food there – not only desserts!
FLORIAŃSKA 45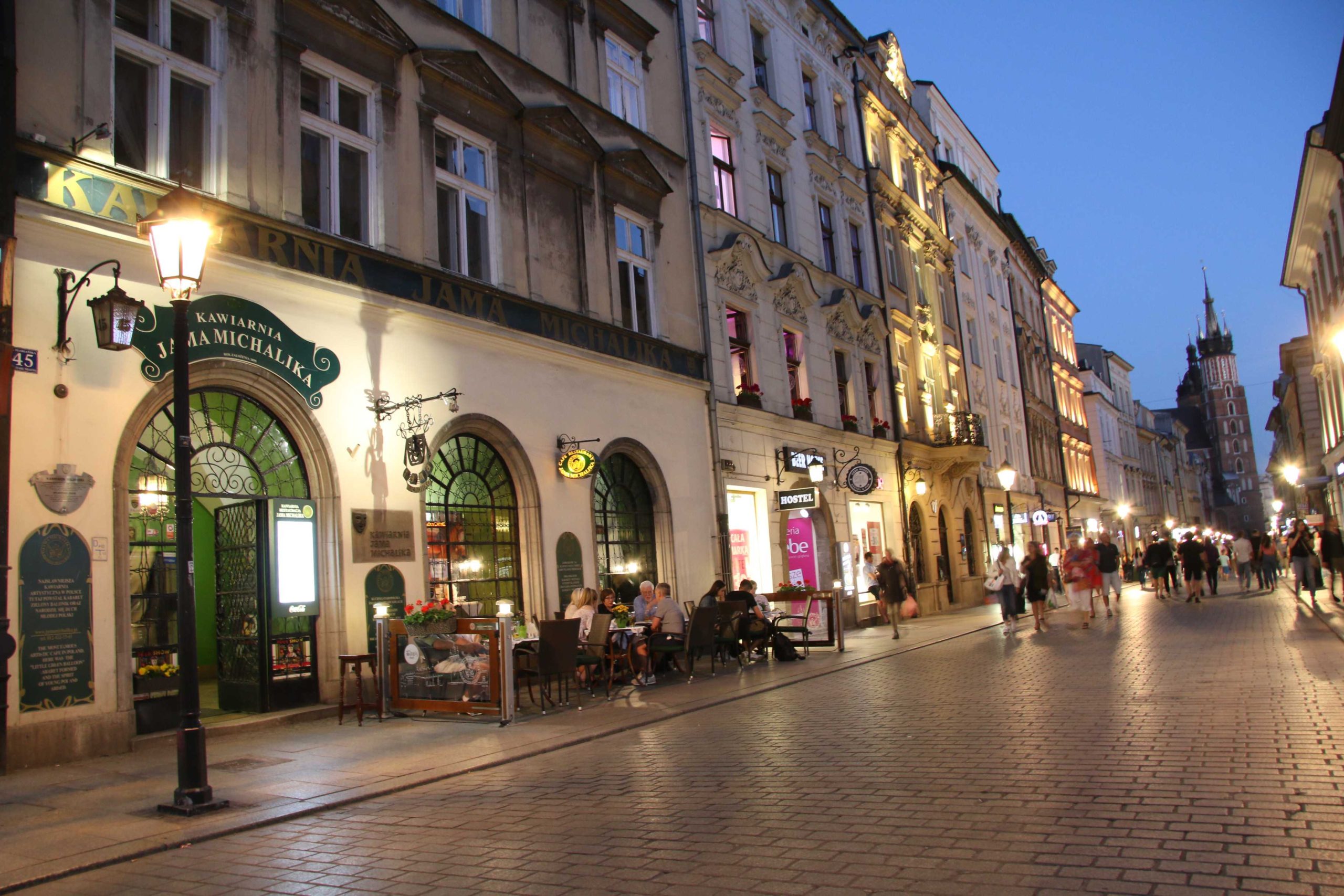 2. WIERZYNEK
Named after the host of a legendary feast of European monarchs that happened in the same building in 1364, the restaurant was established in 1945. Filled with antiques, the design refers to its long history. Fidel Castro and Celine Dion are just some of many famous people that have tried Polish food there.
RYNEK GŁÓWNY 16
3. HAWEŁKA
The oldest continuously working restaurant in Krakow, offering refreshments since 1875. It is located in Czeczotka Palace. It belonged to a mayor of Krakow in the 16th century who was notorious for usury, assassinations and a lecherous lifestyle. Hawełka now offers fine Polish food in beautiful, historical interiors.
RYNEK GŁÓWNY 34
An iconic cocktail bar established in 1991. It's very affordable but still offers a lot of its vintage charm. The cafe lives long in the memory of many young Cracovians (myself included) because of its ice cream desserts, but it offers a range of other tasty Polish food – especially sweets!
KARMELICKA 15
5. VIS A VIS
This bar opened in 1978, quickly becoming a meeting place for artists from the iconic Polish cabaret, The Cellar under the Rams. In front of the entrance there is a statue of a seated man – Piotr Skrzynecki, the founder of the cabaret. This is definitely one of my favourite places, offering a wonderful atmosphere and an interesting history.
RYNEK GŁÓWNY 29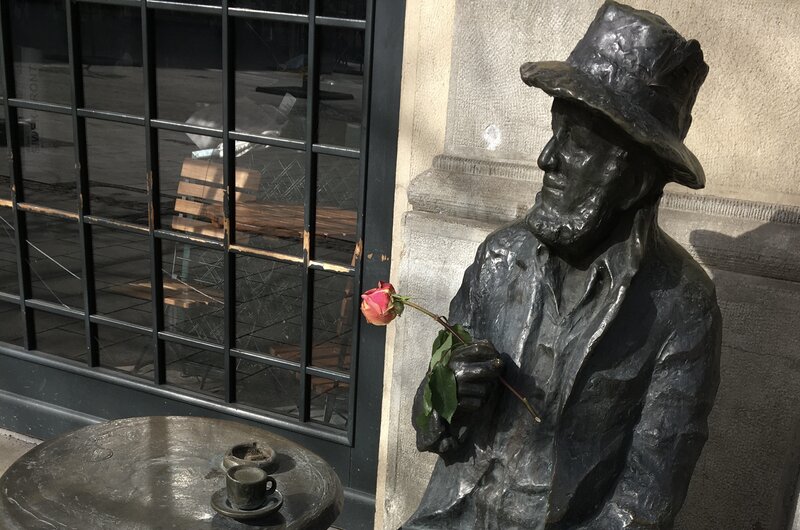 6. CAFE NOWOROLSKI
Located in the Cloth Hall, the cafe was established in 1910. It was a favourite meeting place for Cracovian artists such as Wojciech Kossak, Jacek Malczewski and Włodzimierz Tetmajer. The interior design has been lovingly maintained relatively unchanged since its glory days, despite the turbulent history of the place.
RYNEK GŁÓWNY 1
7. C.K. BROWAR
This pub opened in 1996. Its dim lights, modelled on Tiffany lamps, lend the place a unique atmosphere. It is a microbrewery where you can order beers that are made according to old Austrian-Hungarian recipes. They are poured into your pint (or to special long drinking pipes, if you want!) straight from the tanks.
PODWALE 6-7
8. ALCHEMIA
The most famous club in Kazimierz, Alchemia was established in 1999. Beautifully decorated by the owners, the club captured the unique atmosphere of the Jewish District of the 1990s. Nowadays the neighbourhood is changing rapidly, so it's wonderful to see this place just as it was at the beginning. I also highly recommend
going to see one of the concerts they organise. They are always a fun experience and a great way to get to know some alternative artists.
ESTERY 5
If you want to try Polish food on a budget, check out our article with all the tips and tricks you need!