10 THINGS TO DO IN KRAKOW OLD TOWN
Visiting a historical city with a wide cultural and entertainment offer can be overwhelming. To help you, we've put together a list of – subjectively – the most interesting but not necessarily the most obvious attractions to see in the Krakow Old Town. We hope it will inspire you to get to know this wonderful city better!
1. WALK THE ROYAL ROUTE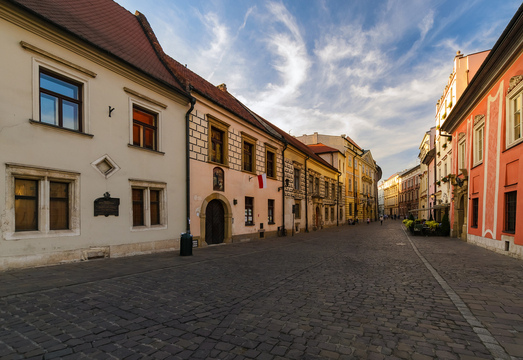 For centuries, each ceremonial journey along the Royal Route to Wawel by members of the royal family, foreign guests or church dignitaries was an opportunity for festivities and social gatherings. Coronation processions, state funerals and the return of the monarch from war were also treated in the same manner. The route started in today's Matejko Square, passed through Florian Gate, and then crossed the Main Square and went along Grodzka Street to Wawel Castle. Nowadays, it's the perfect route to see the most beautiful and historically important buildings in the history of the city.
2. VISIT DRAGON'S DEN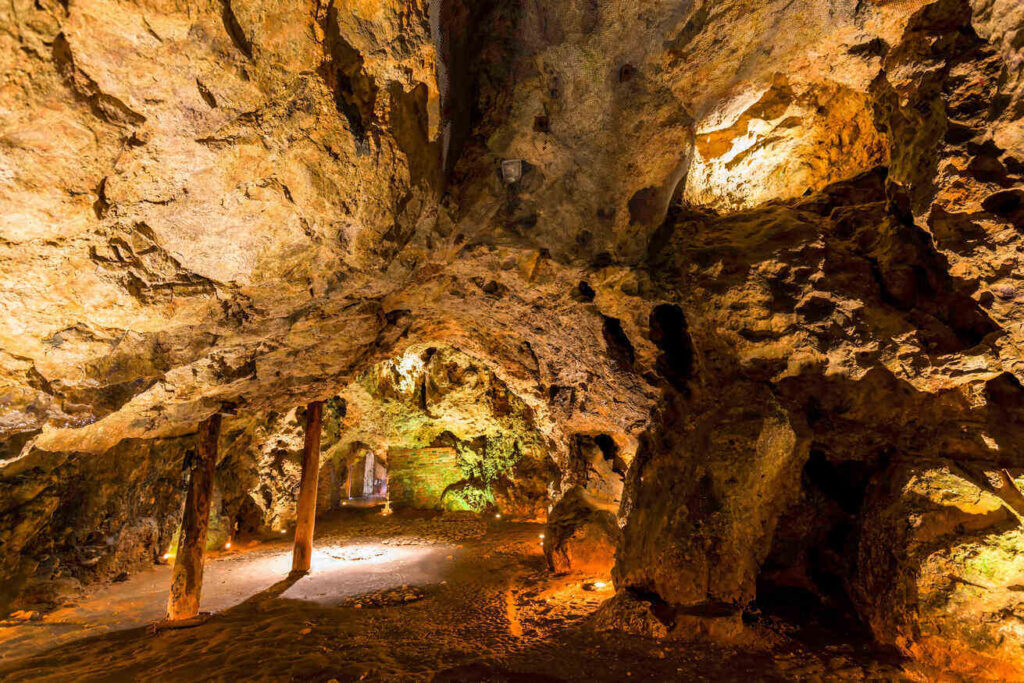 This mysterious place is a real must-see! Wawel Hill is filled with a complex network of caves and rock corridors. One of them was said to be home to the legendary dragon that used to live there. It terrorised the city, ate farm animals, and occasionally the odd virgin as well. Throughout the centuries, the cave also housed an inn and a brothel. It was apparently even frequented by kings, who would walk there from their private chambers through secret tunnels… Nowadays the cave is part of the castle museum. In certain parts, which are not open for tourists, there are underground lakes and ponds with a rare species of crustacean – Niphargus tatrensis. Maybe it's a distant relative of the dragon?
3. EAT AN OBWARZANEK IN THE MAIN SQUARE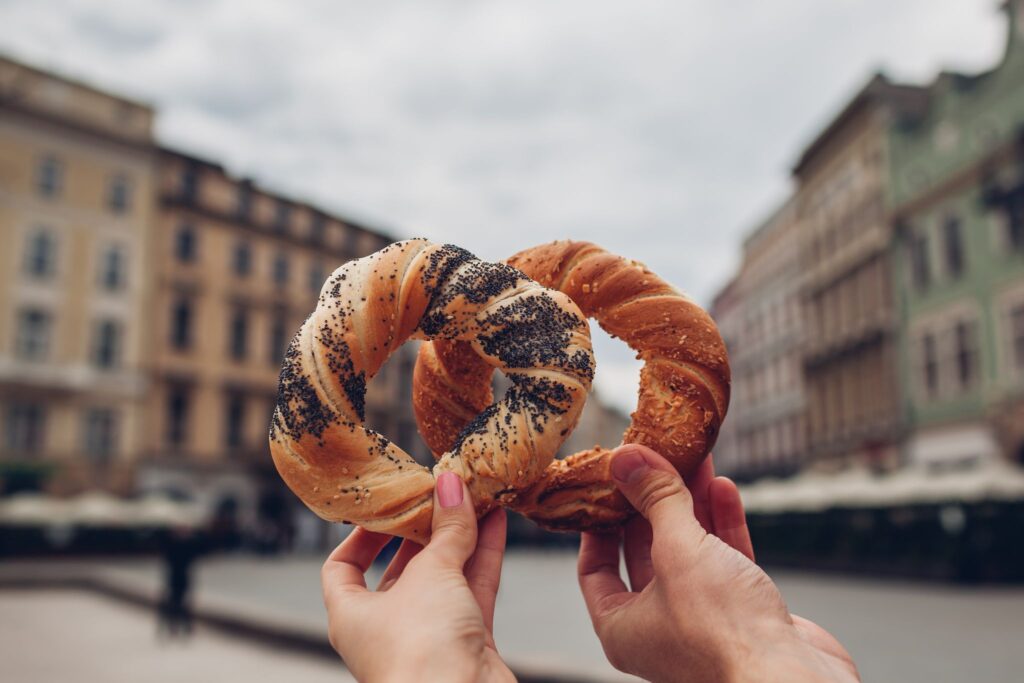 The obwarzanek (sometimes also called a pretzel) is a legendary Krakow snack. Part of the historical heritage of the city. It has to be baked in the area. The bakeries need to have the certificate to be permitted to bake them. The obwarzanek is a ring-shaped bread. It's soft inside and crispy outside, usually sprinkled with salt and poppy or sesame seeds. Both slightly salty and also slightly sweet, it's available on every corner from street carts and is very cheap. Its long history, dating back to the 14th century, makes it the perfect snack for exploring a medieval city like Krakow Old Town!
Where to try Polish food? Read HERE
4. RELAX IN PLANTY PARK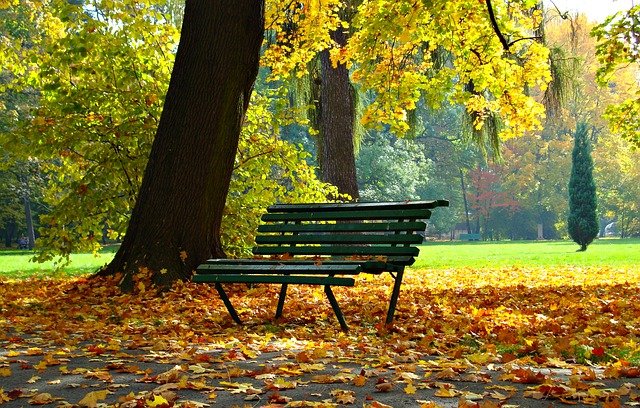 Planty is the most famous park in the city, mostly on account of its location and unusual shape. It was built in the early 19th century in the place of the medieval city walls. It encircles the Krakow Old Town, making it an ideal place for walks. With trees that are hundreds of years old, as well as fountains, sculptures and numerous flower beds, it truly is a place not to be missed.
5. SEE VEIT STOSS' GOTHIC ALTARPIECE OPEN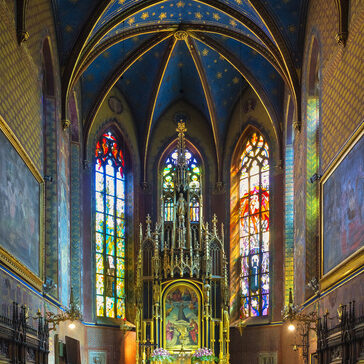 St Mary's Basilica is a symbol of Krakow Old Town. Although its interiors are famous for their incredible beauty, what stands out most is the wooden altarpiece built by Veit Stoss. It comes from the 15th century. Measuring 11 m wide and 13 m high, its size makes its stunning appearance even more powerful. It is adorned with over 200 figures, the largest of which are 2.8 m high! The altar is very intricately made, with highly realistic figures. At the same time it is also full of mysticism. It's opened from Monday to Friday from 11:50 am to 6 pm and on Sundays from 2 pm to 6 pm.
6. VISIT THE HIPOLIT HOUSE
This museum, inconspicuous at first glance, is one of the most interesting in the city. Located in a 16th-century tenement house that for centuries belonged to the Hipolit family of merchants. Its main exhibition shows a typical bourgeois house from the late 19th and early 20th century. Its intimate atmosphere, and the fact that one of only two Krakow cat-museologists (named Hipolit, of course) can be found there, makes it a place worth spending a few hours in for a journey back in time!
7. SEE THE LONGEST PENDULUM IN POLAND IN THE BAROQUE CHURCH OF SAINTS PETER AND PAUL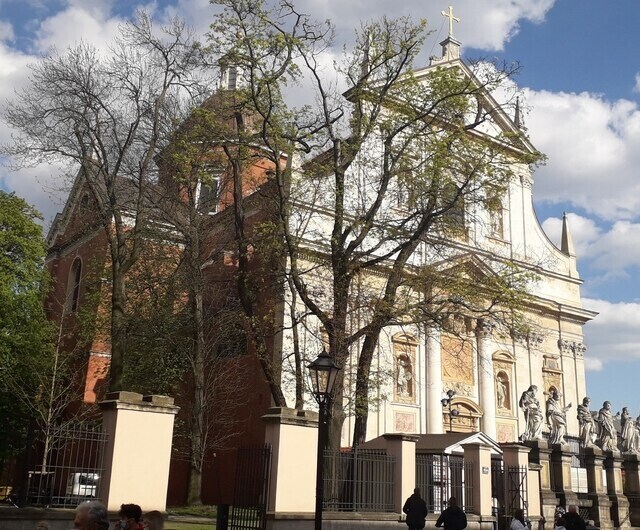 A visit to the first Baroque building in Poland is recommended in every guide book. And that's only right, because it's an exceptionally beautiful example of the architecture of that period. It was built by Italian builders and artists who were brought to the city for that very purpose. However, there is also something not so well known about the church. It houses the longest Foucault pendulum in Poland (measuring 46.5 m!), which allows us to observe the movement of the earth around its axis. The demonstrations take place every Thursday at 10 am, 11 am and 12 noon.
8. ENJOY A BREAK IN THE JAMA MICHALIKA ART NOUVEAU CAFE
Located on Floriańska Street, this cafe is a phenomenon. It was furnished entirely in the Art Nouveau style and has survived to modern times despite the turbulent history of the city. The cafe itself was established in 1895. Soon became a favourite spot for local Cracovian artists and intellectuals, who founded the literary cabaret "Zielony Balonik" in 1905. Due to its popularity, the cafe was expanded in 1910. Then it gained the appearance it is famous for today. Despite its changing fate, the cafe still hosts artistic events. You can order a glass of wine or enjoy some delicious chocolate cake at any time.
There was a time when Krakow's surface level was several metres lower than it currently is. It was raised as a result of the piling up of debris from the construction industry, as well as rubbish. In 2005, works below the surface of the Main Square began. A result is an archaeological site that was eventually opened up to the public in 2010. The museum is extremely interesting. It also has many interactive attractions that will take you back in time. Seeing the uncovered foundations of the medieval houses and street traces will allow you to imagine how the city looked centuries ago.
10. SNOOP AROUND!
Finally, you can always explore all the courtyards, small side streets and nooks and crannies dotted around. As in every old city, Krakow's historical layers have grown over the centuries, creating a complex and very interesting layout. Take a walk down Kanonicza Street, which has barely changed since the Middle Ages. Go to the garden of the Archaeological Museum, or simply have a look round any of the courtyards that are open to visitors. Just wander around without a plan or a map. Let the city speak to you with its incredible beauty and atmosphere.
If you want to see something outside Krakow, check out our post about the best one-day trips!